In this series of blog posts I'll be sharing the best science education resources and ideas (scideas) I've seen on Twitter and elsewhere. I've unashamedly stolen this concept from Jo Morgan's Resourceaholic blog, where she does this for maths. I'll aim to do this every few weeks. So onto the resources for Scideas #1…
1. Word wheels, structure strips, what went wrong tasks and no goal starters from @ITeachBoys92
@ITeachBoys92 has shared so many great ideas and resources over the last few months. My favourites are:
Word wheels and structure strips to help students to answer 4 and 6 mark questions.
What went wrong tasks which get students to identify and explain errors and misconceptions.
No goal starters where students simply respond to a prompt with anything they can think of. I particularly like this as there is no wrong answer and allows all students to demonstrate what they know/can do. Craig Barton calls these 'goal-free problems' and discusses them in chapter 4 of 'How I wish I'd taught Maths'.
2. Moles calculations
Most students find mole calculations difficult at GCSE, and @MissKeloglou has shared these excellent moles calculation sheets which scaffold the steps required and include exam questions and mark schemes (direct link here).
3. Maths in Science & '10 Minutes On'
Adam Bilton (@heroteach) has produced a brilliant maths in science booklet which gives lots of practice for things like unit conversions, calculating means, rounding, graph skills and much more.
Adam has also shared these '10 Minutes on' sheets which would be great for either a quick review of part of a topic, as a starter/plenary or for homework. I really like how these sheets get more difficult as you go down and end in an exam question.
4. Foldables
I really like this example of a foldable shared by Helen Rogerson (@hrogerson). I really like how they make an exercise book interactive, great for self quizzing.
5. Atoms, molecules or ions game
I'd not seen this activity by Catherine Smith before until @DrAllen12 tweeted about it, and it looks brilliant! Students have to match cards to the type of particle they are, and the first to get four in a line wins. This looks like a great fun way to practice using these terms, and the activity could easily be adapted to other topics. The original files (including an editable doc) can be found in this Education in Chemistry article by Catherine Smith.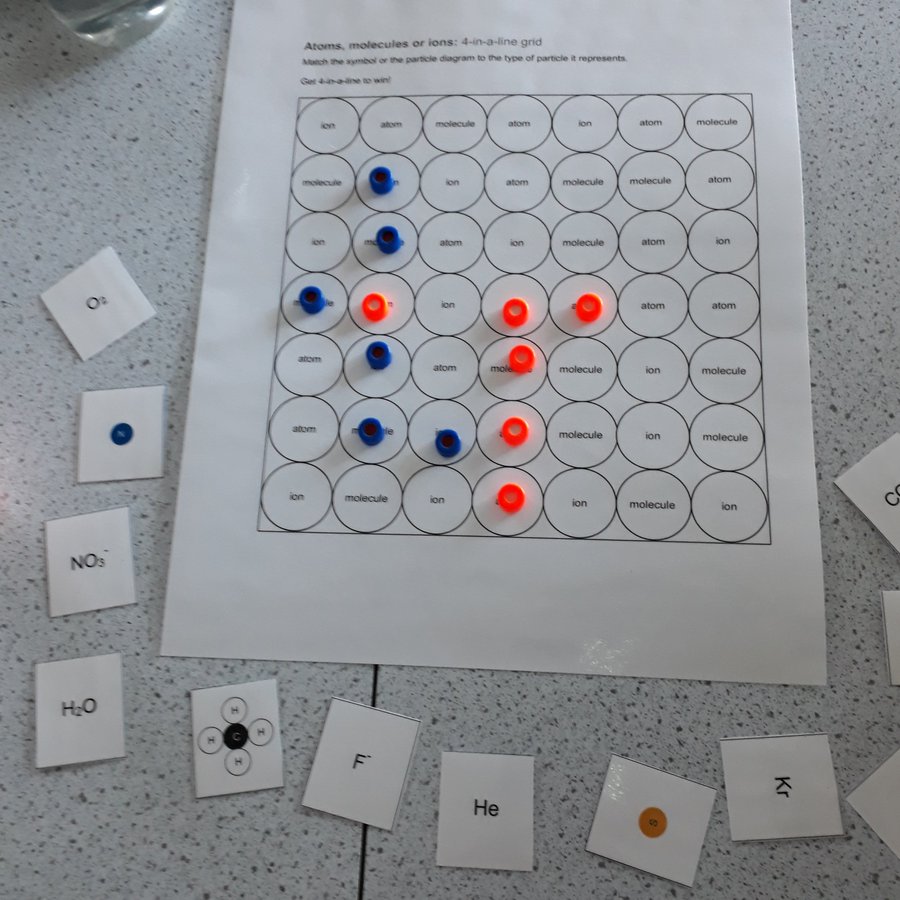 Update
At the weekend I added some power questions to sciencequestions.co.uk. I even got a tweet from Alom Shaha about it!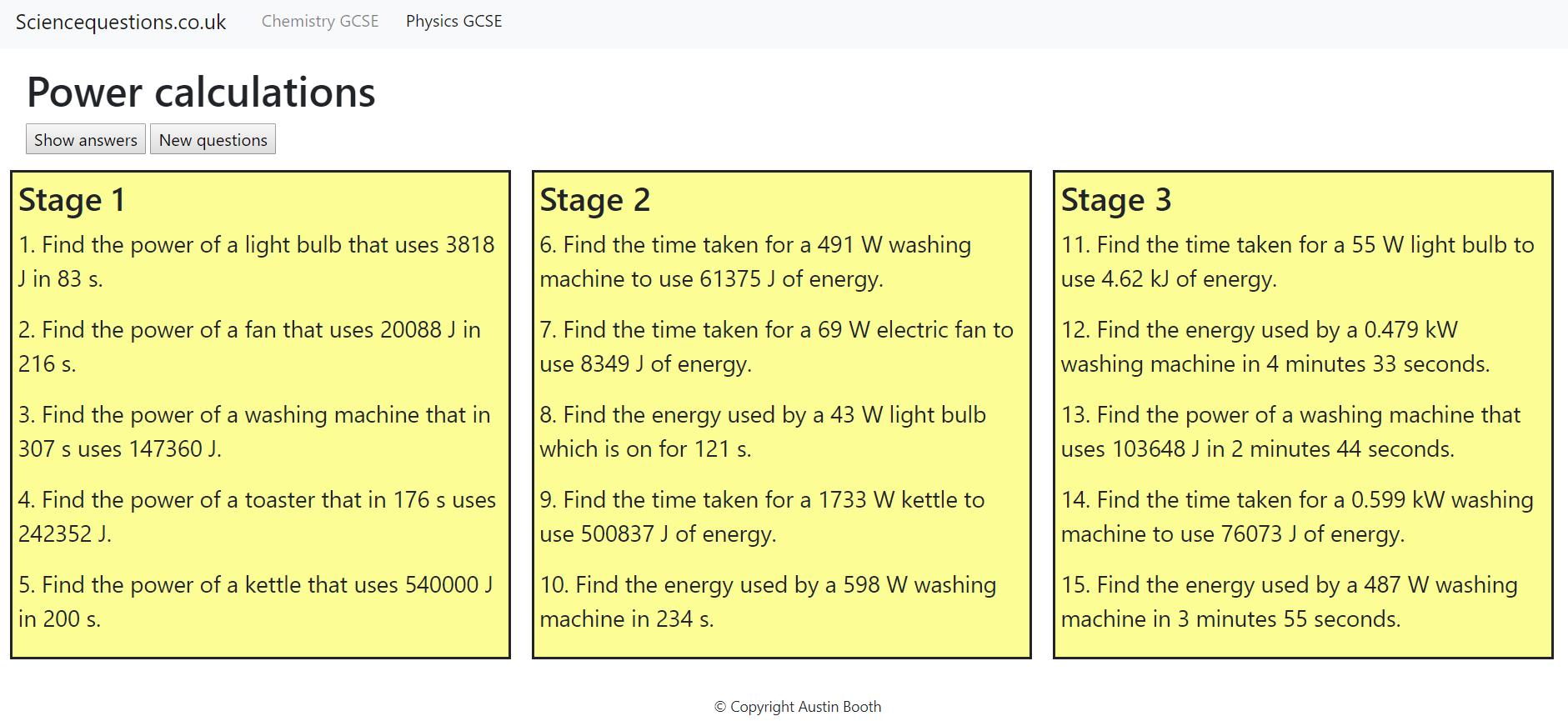 Hopefully you've found this first scideas post useful. If you see any good resources feel free to either tweet me (@lazyrunner78) or email elephantstoothpasteblog [at] gmail.com. And if you tweet about this, don't forget the #scideas hashtag!